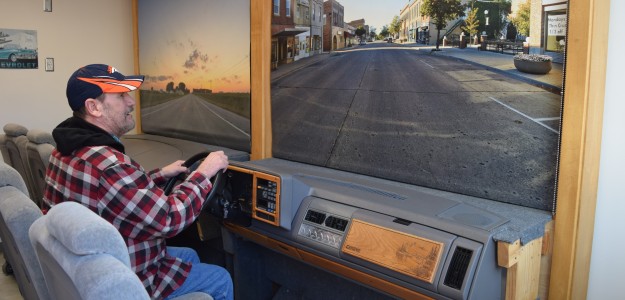 Perry Lutheran Homes received the Best Innovation in Aging Services and Housing Award for St. James CCDI Memory Care Community focusing on Life Skills Environmental Stimulation.
The Perry Lutheran Homes recognized that lack of stimulation and engagement is a prime factor contributing to depression, boredom, and aggressive behavior, especially for seniors with dementia. When renovating its memory care community, Perry Lutheran Homes built life-skill stimulation areas to appeal to different resident needs.
St. James memory care community boast many home-like and daily routine areas. Dad's Garage features a partial vehicle interior, changeable community scene for driving simulation, and a mechanic's work area. Main Street boasts an enclosed deck with flowers and greenery for residents to relax and enjoy the fresh air and sunshine. The kitchen area helps seniors recall memories of cooking a family dinner. A secretary's station is situated with a desk, typewriter and office supplies allowing for paperwork and filing. The nursery provides an area complete with changing table, bassinet, and baby dolls to model child care.
These St. James life-skill stimulation areas help implement a person-centered care approach fostering a home-like environment. Come for a tour of our one-of-a-kind memory care community today!
Learn about our memory care environments and approach to caring for those with Alzheimer's or other dementia.